3 Ways Early Childhood Centres Can Embrace Technology
13 April 2018, by Rachel R
Technology can be a wonderful yet sometimes daunting prospect in early childhood education. The balance between embracing a modern world and allowing children to experience an unplugged childhood is a topic that many educators encounter, research and continuously review. In this article I am going to discuss three effective ways that technology can be incorporated into early childhood education.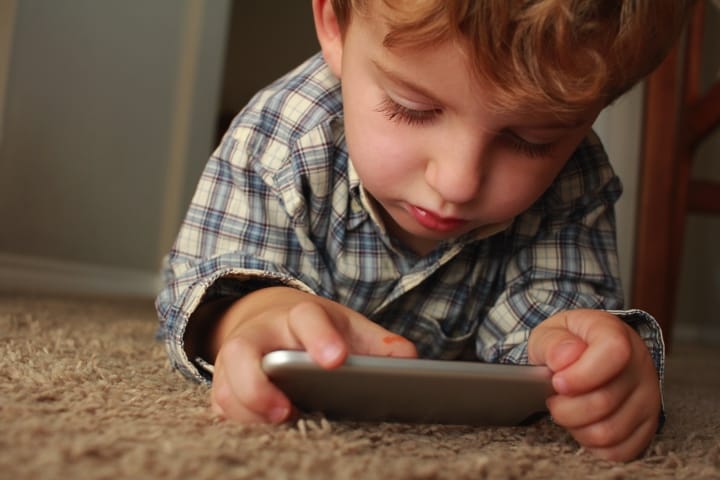 Information and communication technologies (ICT) is a tool of our time, and one that all children will grow with, shaping their world beyond our current measurable comprehension. Incorporating mindful digital integration in the early years is indeed possible, as there are many ways ICT can be utilised by our youngest members of society that embrace learning through play. Technology and devices allow expansive exploration of the local and wider world, providing children of all ages with the capability to explore, connect and create.
1. Using Music Technology in Early Childhood
Ours is a world of sound and movement. Embracing music in early childhood is widely acknowledged as a way to help develop intellectual, imaginative, emotional, social, and cultural growth in the early years. You can read more about this on the Ministry of Education website, but I'll break it down a little here.
Music can help children to:
Express feelings through voice and body
Develop rhythm and harmony
Be creative and have fun
Recognise and enjoy sounds, instruments and different music
Value their own cultural music knowledge and participate in the music of other cultures
While traditionally early childhood centres and kindergartens have adopted tools such as cassette players and CD players, the use of apps such as Spotify or YouTube can greatly increase the breadth of music in ECE.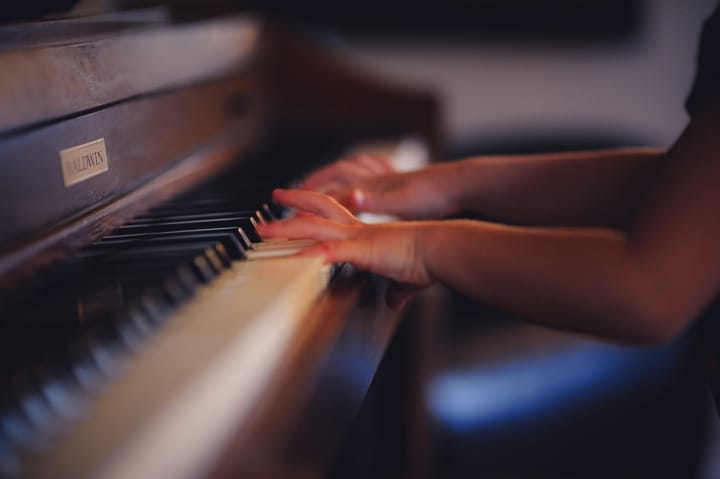 Often the incorporation of music is an afterthought; while teachers scramble to find CDs that fit the current programme or interests of the children. Something as simple as creating a Spotify playlist means planning and programming can be achieved outside of centre times – saving time and hassle for early childhood educators. Action songs, classical music, different rhythmic beats, cultural instruments, and dance music are all readily available. Children and parents may be able to suggest songs and music they enjoy at home – Spotify has thousands of playlists with songs re-created into child-appropriate versions. Teachers can even create playlists that allow early childhood relievers to simply pick up the programme focus and incorporate music into their own programme, without having to guess or differ from the current interests of the children.
With the demographics of children attending kindergartens and centres ever growing and changing, the need for teachers to source authentic cultural resources continues to grow. YouTube has thousands of child-appropriate clips to incorporate into ECE programmes that reflect the different cultures of our world. A new child, with perhaps limited English language, may benefit greatly in their transition to a centre environment by settling in each morning with a video of a song in their home language. The way YouTube can be used with children alongside thoughtful teacher planning has endless opportunities.
2. Photography
Photography has moved to a digital era, and children already know it! Hold a phone or tablet up and children as young as 6 months recognise that a photo is being taken of them. Early childhood jobs have adapted with this, as teachers use phones and tablets themselves. Watching their teacher's model this practice daily is a valuable resource that children can benefit greatly from.
Using tablets such as I-Pad's or Samsung Galaxy's are a brilliant way for children to begin to document and reflect on their own learning. If a child has built a wonderful, huge Lego tower, or a village out of wooden blocks that spreads out over the entirety of the classroom floor, it unfortunately isn't always practical to leave it out for the child to talk about and explore the following day. Using tablets for the child to document their process through photography allows instant access the next day, the ability to reflect on their work and their learning journey. The child may like to use the photo as a reference point to begin something new, or show their parents or grandparents.
The New Zealand early childhood education document Te Whāriki states that respectful, reciprocal relationships are an essential part of early childhood development. This is something all teachers know, and they constantly strive to create environments where naturally respectful conversations flourish. Using photography as a resource for children allows them to begin to tell their stories through photographs, providing an instant visual tool for reflection of their work. A three year old may take photos of their peers, exploring the concept of friendship. An infant may look at a photo of their mother taken the day before within the centre, creating an instant link between the centre and home. With thoughtful teacher scaffolding, children of all ages can utilise devices to explore photography.
3. Creating Stories
Through telling a story, a child is reflecting on their learning, their environment and processing thoughts and attitudes about the world they live in. Children who are encouraged to create stories develop their language skills, non-verbal communication, and self-reflection on their learning process.
As discussed briefly above, ICT is a brilliant way for children to tell stories through photography. A child may use photography to document the journey of how they made their block tower and the story that lies within, or a four year old may document a school-visit, and reflect on this during their transaction with their peers.
Many apps also provide the ability for children to draw pictures, exploring the effects between their finger/hand movement and the result on the screen. These pictures can then be easily made into a slideshow, a book, or sent in an email to their parents – the opportunities are almost limitless. Perhaps a teacher could facilitate voice recordings, where the child records their voice telling the story of their picture, encouraging a longer thought process and a digital take on process artwork.
If working as an early childhood relief teacher, using a tablet to show children photos of family and home to tell a story of "who they are" can be an accessible and easy way to begin to form relationships with children (in what is often a short space of time). An older child who has taken on a leadership role with their peers, may well enjoy taking a relief teacher on a digital exploration of the centre environment, recording and guiding the teacher through all that is dear to them in their home-away-from-home.
Exploring ICT and digital devices in early childhood centres is a valuable and resourceful way teachers can adapt to modern times. Children will grow into an era of technology we cannot comprehend, and the role of an early childhood educator is to help the shape minds and bodies of the next generation to be adaptable, resourceful and creative members of society. Through exploring art, photography, story-telling and music with digital devices, early childhood centres and teachers can use technology in a way that embraces a 'learning through play' approach, while equipping children with skills for the next digital age.
Looking for an ECE reliever? We can help. Register your interest for ECE support staff today!