7 Fun Crafts for Matariki
25 June 2021, by Jitbug
7 Fun Crafts for Matariki
Looking for interesting ways to celebrate Matariki in your center? We've got you covered with a handy guide of some easy (and educational!) arts and crafts project. From paper stars to kites, the hands-on learning and creativity encouraged by these projects is a great way for kaiako to promote an understanding of the holiday.
1. Matariki Paper Stars
Paper stars is one of the most famous Matariki crafts. We love it because of its simplicity and convenience, all you need is basic craft materials. This activity can also be paired with reading a story about the Matariki constellation, or a quick lesson on the names of the different stars.
There are several approaches to this iconic craft project. Our favourite involves pre-cutting large star patterns and bringing paints and pens for your tamariki to decorate them with. For a fun spin on this project, you can also have tamariki write a little message about what's been important to them over the past year or what they want to love and honor during the Matariki period.
Once finished, paper stars can be hung on a classroom wall to form a class 'constellation'. This makes for a beautiful Matariki decoration that lasts throughout the holiday.
2. Matariki Woven Stars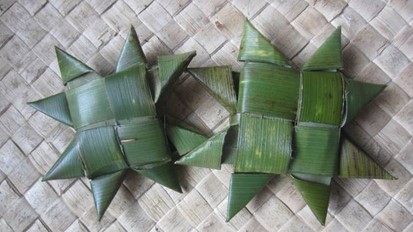 Though similar to the above craft, this version is a lot more hands-on and skill-based. Woven stars, or harakeke whetu, are made from the native flax. They're simple, beautiful, and present an opportunity to learn about the native environment and its many gifts. This activity is time-consuming, but tamariki will learn a lot about the environment that Matariki celebrations honor. You can find a link to a tutorial and further information here.
If you're looking for a simple variation on this craft, long strips of paper can be substituted for flax. So long as you give a mini-lesson about the traditional flax stars beforehand, they'll still learn about the history of this craft.
3. Matariki Learning Booklet
If you have a little more time on your hands, putting together a mini handmade booklet with each of the Matariki stars is an engaging way to teach te reo Maori. Simply put a small cartoon star on each page and its te reo name below. This activity can also be adjusted to include other phrases related to Matariki. At the end, tamariki will get a lovely Matariki keepsake and newfound language skills!
We recommend including a paper cover that tamariki can decorate themselves for maximum engagement.
4. Star Compass
A star compass is a great way to teach your center about Maori history and the importance of the stars. There is no story more mesmerizing than that of the early voyagers who learned to track the stars, using them to navigate the ocean. A star compass (Kāpehu Whetū) is one of the tools used to achieve this incredible feat. A simplified version also makes for a wonderful crafting activity. This activity requires some prior research. Read up a bit on the main elements of a traditional kāpehu whetū. Most importantly, the four cardinal houses (Hikina, where the sun rises; Komohana, where the sun sets; Akau, to the right of the sun's arc; Hema, the left side of the sun's arc) that represent the four cardinal directions. These four will form the directions written on your compass.
To assemble the compass, cut out circles from paper (or use a paper plate). Write the four directions down on each of the four parts of the compass. From here, students can continue to add more of the houses and any corresponding stars, or they can simply decorate the compass with stars.
5. Tukutuku Panel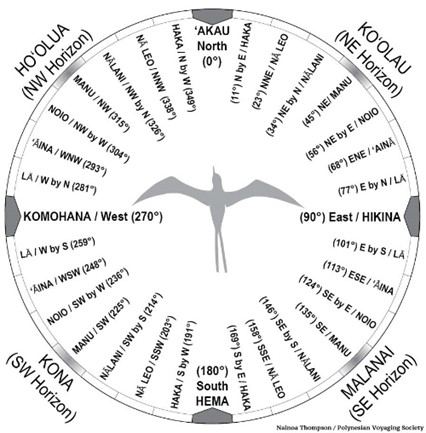 Another important aspect of Matariki celebrations is weaving. Woven panels are a cornerstone of Maori art and history. Tukutuku can be seen in many structures, important places, and decorative arts. Teach the class about tukutuku, and the traditional materials used to weave it. After showing some example of traditional designs, pass out pieces of paper and have each child design their own small square panel. Combine these into a larger class work.
6. Matariki Kites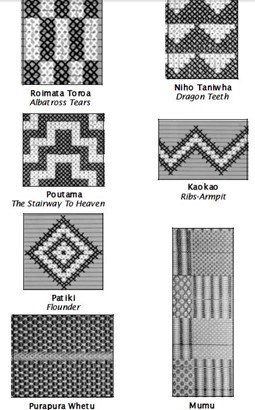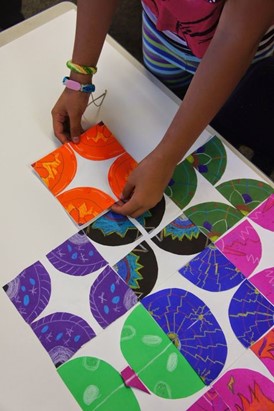 Kites are another important part of Matariki celebrations and make for an excellent activity. Kites, also known as manu tukutuku or manu aute, are traditionally flown during Matariki to celebrate the start of the new year. Kites also provided a method of sending messages (both to far-away people and up to the heavens, to people who had died), a fun flying competition, a toy for children, and a basis for many important stories.
Making a kite is simple, you just need paper cut in a traditional kite shape, string, markers, and an (optional) wooden kite frame. Have everyone assemble the frame and decorate the kites. We also recommend reading 'The Seven Kites of Matariki' while you do this activity.
7. Tin can lantern
A tin-can lantern is a fantastic way to create something that your tamariki can use to celebrate Matariki outside of the classroom. The holes poked into the side of the tin can resemble Matariki stars, and the finished lantern makes a wonderful take-home toy for children to use when going on nighttime star-walks with their family. We recommend this tutorial. Tin can lanterns are not a traditional craft, so if you decide to make them, you may also want to find a way to teach some of Matariki's history too.
Between these seven crafts, you'll be sure to generate fun learning about the seven stars of Matariki. Still stumped on how to celebrate Matariki? Check out our article from last year on our blog for more (non-craft) related ways to honor the celebration.