Matariki
22 June 2020, by Jitbug
As Matariki draws closer, teachers throughout New Zealand are faced with the exciting task of passing on the Maori holiday to our children.
Though a beautiful event to celebrate, figuring out how to incorporate Matariki into the classroom can be daunting. We've assembled a list of potential ideas ranging from educational to arts and crafts, all connected by Matariki's spirit of community and love.
But what is Matariki? For those who don't know, Matariki celebrates the rising of the Matariki star cluster (also known as the Pleiades star cluster), an event which signals the Māori New Year. Traditional Matariki festivals involved a tohunga (priest or advisor), who would use the stars to forecast the upcoming year and its harvests. Matariki stories vary among different iwi, with each iwi celebrating Matariki in different ways, and at different times. Nowadays, Matariki is seen as a time of renewal, where we celebrate the land, honor those who have passed, and make preparations for the new year.
The 7 Stars of Matariki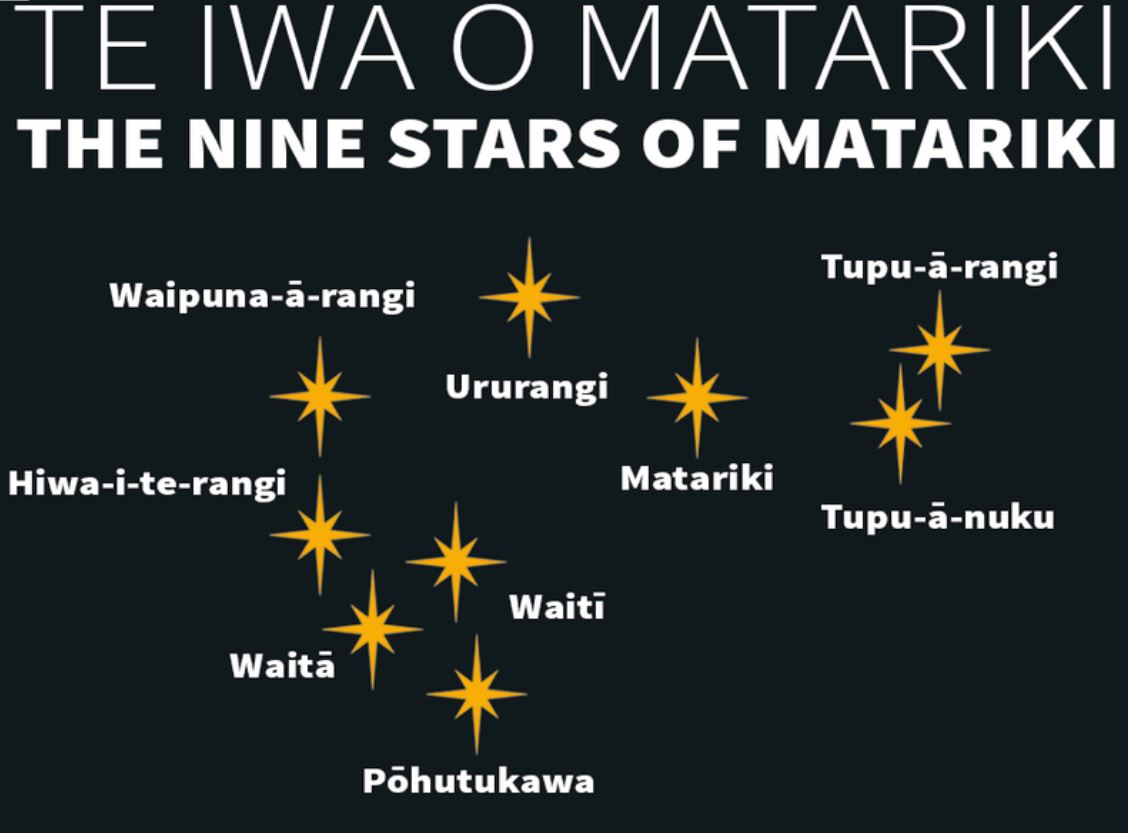 Matariki is often thought of as a group of seven stars, coinciding with the Ancient Greek myth of the Pleiades being seven sisters. However, Māori astronomer Dr Rangi Mātāmua has shown that there are actually nine stars, the seven sisters and their two cousins. Each of these stars has its own familial role, and a part of the earth it is associated with.
Matariki is the whaea (mother), who leads her six daughters (Tupu-ā-nuku, Tupu-ā-rangi, Waipunarangi, Waitī, Waitā, and Ururangi) across the sky to visit their tupuna wahine (great grandmother), Papatuanuku.
Papatūānuku has given each star a special role to help prepare for the new year to come, based on their talents.
The stars and their roles are as follows:
Matariki – As the mother star, she is a leader and protector. In the new year, Matariki helps us to reflect and connect with our environment
Tupuānuku – The eldest daughter. She spends time with the plants that grow within the soil. These plants go on to be used for food, medicine, and clothing. She reminds us of the abundance of the earth.
Tupuārangi – Associated with the food that grows up in the trees. She loves to sing in the forest, and all the forest creatures join in. Think about learning folk songs, visiting the bush, or learning about all of our lovely forest animals.
Waitī – The first of the two twin stars, Waitī is connected to bodies of fresh water and all it provides. All life is sustained by this water.
Waitā – The second of the twins, Waitā is connected to the great expanse of the ocean, and all that it promises.

Waipuna-ā-rangi – Follows her grandmother to waters, watches the how the rain drizzles down and provides life.

Ururangi – is the youngest sister. Associated with the winds, she races into her grandmother's lap. Ururangi reminds us of love.
Pōhutukawa – One of the two cousins. Pōhutukawa connects with those who have passed on, reminding us to honor those we've lost in the year.
Hiwa-i-te-rangi – The second cousin and the wishing star, Hiwa-i-te-rangi helps us focus on our goals for the new year
Puanga/Puaka - Though not one of the nine stars, Puanga does have a role in Matariki. The first of the stars to rise, Puanga leads the way high in the sky. For many southern and western iwi, it is Puanga who marks the start of the new year, as it is she that rises high enough to be visible over the mountains.
Celebrating Matariki
There's no one right way to celebrate Matariki. When it comes down to it, it's about connecting with the community, respecting our environment, and honoring the rich history of Aotearoa.
Below, we've compiled a list of potential ideas.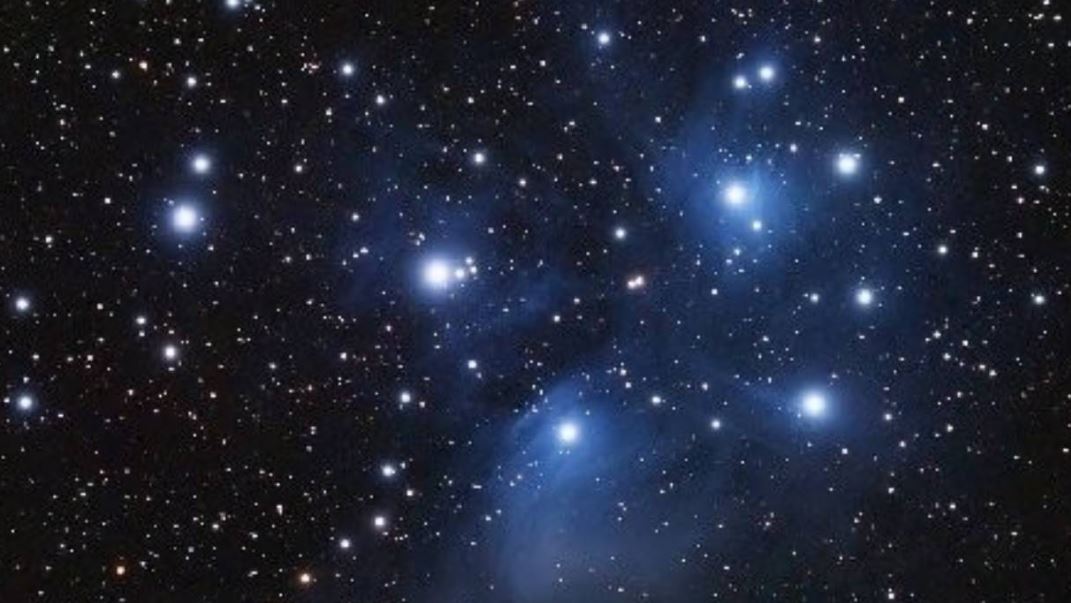 Educational activities
If you'd like to approach Matariki from a teaching perspective, there are plenty of fun activities that involve learning. We recommend using star-gazing apps, like Skyview, to show your class the position of the stars. As you point out each one, try talking about their different roles.
Reading books can also be a great accompaniment to this activity. 'The Little Kiwi's Matariki', 'Daniel's Matariki Feast', and 'The Seven Kites of Matariki' are all classics. If you're interested in 'The Seven Kites of Matariki', there's even a free audio version available here.
Or if you're looking for a more hands-on activity, Te Papa has a wonderful guide to the history of Matariki that doubles as a fun activity book.
Arts-based activities
Matariki provides lots of wonderful opportunities for arts and crafts! For something collaborative, you can have the class create a night sky banner with each of the stars. All you need is a large piece of black paper and some washable paints.
Otherwise, try making kites (an especially good activity if you're also reading 'The Seven Kites of Matariki'). You can make kites a variety of ways, but we recommend cutting thin strips of paper, or using another weavable plant material, and teaching the class how to weave their own kites. To make this activity more traditional, you could also extend this to weaving tukutuku panels.
Performance and singing activities
A great way to get into the Matariki spirit is through performance and song. For educational songs, 'Nga Tamariki o Matariki' by Erana Hemmingsen is a fun tune that will also teach your class the names of each of the Matariki stars. Other good Matariki songs include 'Tirama, Tirama Matariki' and 'Matariki in the Sky'.
Instruments like pūtātara (conch shells) and porotiti traditionally had an important role in Matariki celebrations. You could gather some natural materials to make instruments. Though making a pūtātara is complicated, instruments like little drums are easy and fun for small children to create. Porotiti can also be made easily using some string and a circular piece of cardboard!
Community-based activities
Matariki is a time to celebrate our connections with our whānau, and some of the best activities involve our community. Think about doing some group activities with other nearby ECE centres, or connect with your local marae and invite a member to come in and talk about how Matariki is celebrated locally.
Matariki is also a 'season of food', when kūmara is planted and the harvest is finished. A great way to honor this aspect of Matariki, while simultaneously involving the community, is by sharing kai with all the families in your ECE centre. One good option is soup, or something
kumara-based. You could even use this as a learning opportunity to talk about food.
Matariki is over, now what?
Celebrating Matariki is a fun and special way to connect with the Maori culture. Once the holiday has come and gone, we'd encourage centres to think about keeping this cultural awareness up year-round, not just during holidays. There are many ways to honor Maori throughout the year. Simple things like having posters in te reo, or picking a waiata for your centre to start each day with, can go a long way in representing our important heritage. Matariki is just one part of Maori culture. Including more of that culture in our ECE centres can only enrich our lives.